Creative Design & Digital Marketing Agency
There's nothing quite as satisfying as creating beautiful design work that helps people communicate their ideas better. That's why we offer a wide range of graphic design services, from logo design and branding to web design, print design, product/merchandise design, and more. We understand that not every business is the same, which is why we Offer a subscription-based graphic design service that caters to marketing teams, enterprise teams, and agencies of all sizes. So whether you're looking for help with branding or just need a bit of design help in general, we can help!
A graphic design subscription service created for marketing teams, enterprise teams and agencies
Graphic design services uk are a great way to improve the look and feel of your marketing materials. They can help you design graphics that are both stylish and effective. Additionally, graphic design subscription services offer digital marketing support, so you can get the most out of your campaigns. There are many graphic design subscription services available, so it's important to choose one that fits your needs perfectly. Make sure to research the different services available so that you can find the perfect one for your business.
Our Services
Find the right design service for you below and get design you'll love today!
London WebService is a global community of designers who are passionate about their work. From logo design to flyers and marketing materials, they have everything you need to get your business in shape.
Their high quality designers deliver beautiful designs that reflect the brand you want to create. Furthermore, there are no limits - get anything designed! Plus, if for any reason you're not satisfied with the end result, no problem! You can always change it or request a refund. So what are you waiting for? Start designing today with London Web Service
Get a better design for less
Graphic design and digital marketing services are a great way to improve your website's look and feel. Not only will you get a design that matches your branding strategy, but you can also expect London Web Service to offer excellent customer service throughout the project process. Prices for graphic design and digital marketing services are reasonable, so it's a great investment overall! So, if you're looking to improve your website's design and branding, reach out our agency. You won't regret it!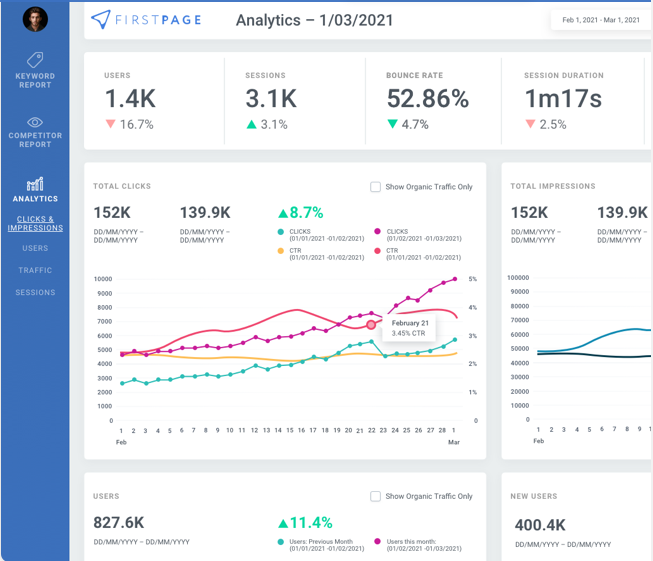 Competitor Analysis
Nobody wants to wait for a website to load slowly.
We use a variety of analysis tools, like Google Analytics, Moz Pro, and Ahrefs, to look at things like website traffic, keywords rank, and organic search traffic. This allows us to spot any trends or weaknesses in our competition's online presence and make adjustments accordingly.
By understanding our competition better than they understand us, we can ensure that we maintain an advantageous position in the market.
-Keywords-Rankings-Technical profile--Social media campaigns-SEO & PPC strategies-Backlink profile-
Speed Optimization
Nobody wants to wait for a website to load slowly.
Loading your website quickly is important not just for the sake of your visitors, but also for your search engine ranking. Google has a history of rewarding websites that load quickly, particularly on mobile (AMP).
One way to improve the speed of your website is to install AMP support. AMP is a platform developed by Google that allows websites to directly serve content from their servers instead of relying on third-party providers like Google. This speeds up the loading time of your website by eliminating the need to send requests across the internet.
AMP support also makes it easier for users to navigate your website by giving them direct access to the content they're looking for. Additionally, it helps you rank higher in search results pages (SERPs), as AMP pages are considered more "authoritative" than those that are not AMP-enabled. If you're feeling frustrated with how slow your website is loading and want to see if there's anything you can do about it, contact our team today and we'll help you get started in improving its performance!
Image Optimization
Nobody wants to wait for a website to load slowly.
Image optimization is the process of making your website's images look good and easy to read, so that they can be easily absorbed by your users. This makes it easier for them to understand your content, and reduces the amount of time they spend on your website.
We use few different ways to achieve this goal: Use high-quality images, optimized sizes for different devices, use image formats that are supported by most browsers, use optimized file names and paths, use compression techniques to reduce the size of the image files
Backlink Analysis
The effectiveness of SEO is greatly influenced by backlinks.
Backlinks are one of the most important factors in SEO performance. They're essentially links from other websites that point to your website and help it rank higher in search engines.
Our backlink analysis provides a complete review of your backlink profile, identifying where links originate from and what pages they direct to. This information allows us to identify any link-building opportunities that you may have missed, and provide you with advice on how to build more links effectively.
By understanding your link profile, you can take steps to improve your SEO performance and ensure that your website continues to rank high in search engines
Our team of experts is dedicated to helping you take your site to the next level by optimizing all the important aspects of your online presence. We can help you with everything from improving your website's structure and content to boosting your visibility in search engines. We understand that not everyone is familiar with SEO, so we'll do our best to explain everything in a clear and concise manner. We also offer a free consultation so that we can get a better understanding of what you are hoping to achieve.