SEO is short form for "search engine optimization" and refers to the process of improving a website's ranking in search engines. This can be done by optimizing the content on your website so that it ranks higher when users do a Google search, and by building links to your site from high-quality websites. SEO has become an extremely important aspect of online marketing strategy over the past decade or so, as more people are using Google Search daily to explore information about alternative products and services. Not only does SEO help you rank higher in your chosen niche, but it also helps drive traffic back to your site from other sources (such as social media). In turn, this increased exposure can lead to additional sales opportunities and greater ROI for your business.
Why should you use SEO for your business?
SEO for your business can be a powerful way to increase visibility and traffic to your website. By optimizing your content, SEMrush's toolbar, and other online platforms for search engines, you can improve the ranking of your website in Google and drive more customers through organic search results. In addition to improving traffic levels, SEO can also help you capture leads from potential customers who are searching for information about your product or service. It can also help you build stronger relationships with clients by creating trust between them and your company. And lastly, it is important to remember that quality over quantity should always be the mantra when it comes to writing or posting any type of content online. So make sure that each piece of content is well- researched and engaging – this will ensure that people keep coming back! To learn more about SEO for your business, or to get started optimizing your content for search engines.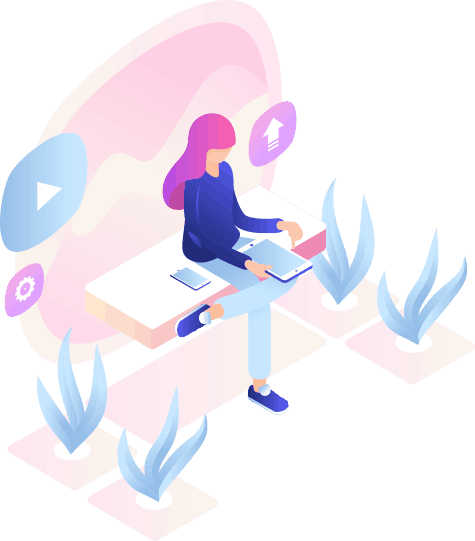 How does SEO work?
The goal of SEO is to improve the ranking of a website or web page within the search engine results pages (SERP), so that visitors can find it more easily. This can be done by increasing the site's traffic, or by improving the site's ranking within specific search engine rankings.
There are a number of different techniques you can use to improve your website's SEO, including keyword research, on-page SEO, and off-page SEO. By following these tips and strategies, you can ensure that your website is positioned properly for potential customers. Also different methods that can be used to achieve this goal, and it can often be difficult to determine which approach is best for a particular situation. However, there are a few general rules that are generally accepted as being effective in SEO:
Make sure your website content is well-written and easy to read.
Keep your website relevant to your target market.
Use keyword rich titles and content throughout your website.
Link your website to other relevant websites.
Monitor your site's traffic and rankings regularly to ensure that you are making progress towards your goals.
There are a few factors that impact ranking time, and after an SEO audit you can approximate how long it would take to rank. These include: your website's content, the quality of your site's architecture, the quantity and quality of your backlinks, as well as the location and popularity of your target market.
However, all this isn't just speculation – after an SEO audit you can actually start taking steps to improve these factors in order to speed up the ranking process. For example, by improving your website's content you'll be providing valuable information that Google is likely to reward with higher rankings. By increasing the quality of your architecture and backlinks you'll be strengthening the links between your site and other high-quality pages in search results. And by targeting a more popular or well-located market you'll increase the chances that people will find your site when they're looking for what you have to offer.
 As the cost of SEO will vary depending on the level of optimization your website needs, the size and geographical location of your website, and the keywords you're targeting. Generally, though, you can expect to pay between $500 and $1500 per month for comprehensive SEO services.
Pricing Plan
Easy Pricing Plans
A small river named Duden flows by their place and supplies it with the necessary regelialia. It is a paradise
Clients Say
Testimonials
A small river named Duden flows by their place and supplies it with the necessary regelialia. It is a paradise
About our clients
A small river named Duden flows by their place and supplies it with the necessary regelialia.
Ready to get started?
It's fast, free and very easy!
Digital marketing is one of the most effective ways to reach out to potential customers and increase your sales. we can help you achieve this goal by providing you with a variety of digital marketing services that will help your business grow online. Some of the services that we offer include search engine optimization (SEO), online advertising, social media marketing, and email marketing. We also have a team of experts who are experienced in working with various types of businesses, so you can be sure that we will get the best results for you.
If you're ready to enjoy more success than you once thought possible, turn to Contact us and let us help you take your business to the next level.